Our team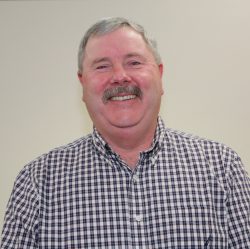 Phil Bretherton
Phil joined Donegan's in 2003 and became a partner in 2004. Phil completed a Bachelor of Business (Accounting) at RMIT and is also a CPA, a Registered Tax Agent and a Chartered Tax Adviser.
Phil has extensive experience working with individuals, families, business owners, private family businesses and public companies, self-managed superannuation fund trustees and the trustees of charitable entities. Phil enjoys helping clients achieve their financial goals and has a particular focus on delivering financial advice and solutions that are specifically tailored to meet a client's particular needs.
Phil also has hands-on operating business experience, having spent six years as Finance Director of Christies Fine Art Auctioneers from 1995 to 2001.
Outside of Donegan's Phil is married with three sons and is actively involved with their sporting activities which include hockey and cricket. Phil has been heavily involved in local junior cricket, coaching junior teams for many years and has been known to umpire the occasional hockey match for his sons' club. Phil is a keen Carlton supporter and enjoys a hit of golf when he can.
You can find Phil on Linkedin >>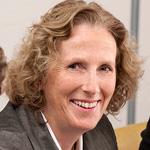 Alison Foenander
Alison is a Chartered Accountant with over 28 years' experience working within the financial services industry.
Alison has extensive experience working with private clients providing the full range of financial services ranging from accounting and taxation services, financial planning and wealth management, estate planning, intergenerational transfer of wealth strategies, asset allocation, superannuation and investment strategies and philanthropic activities, including establishment and operation of private foundations.
Alison is an authorised representative of Apogee Financial Planning and together with Phil Bretherton established Donegan's Wealth Advisers in June 2012. Alison completed a Bachelor of Business (Acc) at RMIT and has subsequently completed a Graduate Diploma of Financial Planning through the former Securities Institute of Australia (now the Financial Services Institute of Australia) and a Master of Law (JD) at Monash University.
Alison's focus is on providing highly personalised financial advice to clients and developing long term relationships with clients.
In her spare time Alison is a passionate Hawthorn supporter and enjoys watching her three sons play sport, particularly hockey. Alison is also heavily involved in both club and regional hockey and is an advocate of the development of, and participation by players of all ages and abilities in the sport of hockey.
You can find Alison on Linkedin >>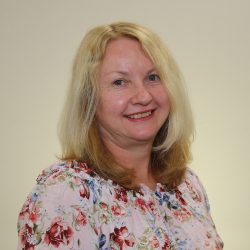 Maria Patterson
Maria has almost 30 years' experience with Donegan's. Recruited directly from school, Maria completed a Bachelor of Business (Accounting) at RMIT, studying part-time and working full-time.
Maria has extensive experience in tax and accounting for individuals, family groups and small to medium businesses and enjoys getting out of the office, working directly with clients.
Maria currently works three days a week – Monday, Tuesday and Wednesday and occasionally can be found in the office on a Thursday.
In her spare time Maria is heavily involved with her son, Tom's football and cricket clubs, both on and off the field.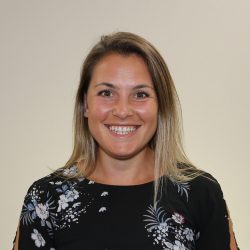 Natalia Petrovic
Natalia joined Donegan's in 2012 as an accountant following 6 years at the Myer Family Office. She has a Bachelor of Business degree from RMIT and Diploma in Financial Planning.
Natalia is a mad Collingwood supporter, however, unlike most Collingwood supporters, she has all her own teeth! Natalia also works with Alison in the wealth advisory department and is the office Xero guru with advisor certification.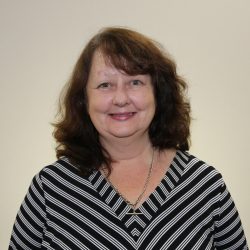 Judy Hance
Judy has been in the industry for close to 40 years, having started working for a firm of Chartered Accountants in 1983, straight out of high school.
She completed all her studies through night school, including a Bachelor of Business (Accounting) from Monash University, a Graduate Diploma of Chartered Accounting (for which she received a certificate of merit), and a Diploma of Financial Planning through Kaplan Professional.
Judy works across tax, self-managed superannuation funds, small to medium enterprises, high net worth individuals, and complex family structures.
In her spare time, Judy likes to spend time with family and friends, going to concerts, the theatre and the football (to support St Kilda), as well as helping her daughter with her rescue animals (including possums, kangaroos, and native birds).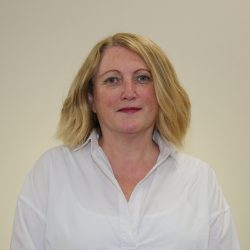 Ann Lewis
Ann joined Donegan's Edmondson Turner in 2019, with almost two decades of experience across four previous practices.
She has done work for companies, trusts, partnerships, sole traders, and high-wealth individuals, across a range of industries: from "mum & dad" businesses to rock star promoters.
Outside of the office Ann enjoys spending time with family and friends; two grown daughters and their four children keep her pretty busy! When she can find the time she also loves to indulge in a good book. Melbourne born and bred, she is genetically predisposed to Collingwood, but not fanatical. Away from the city, some of her most exciting holiday destinations have included Cuba and Belize.
Ann has a Bachelor of Business (Accounting) from Monash University, and is a Certified Practising Accountant (CPA).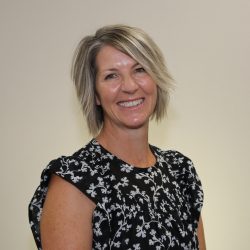 Janine Roberts
Janine started working with the original Edmondson Turner & Co in 1986, having completed her Associate Diploma of Business Studies – Accounting.
She left to raise a family in 2002, before returning in July 2010 on a part time basis. She works across all areas of accounting including tax and self-managed superannuation funds.
Away from work, Janine spends her time at the gym, exploring the Lake Eildon National Park, water sports, and spending time with her two sons, now teenagers, as frustrating as they may be.
Janine currently works three days a week – Tuesday, Wednesday and Thursday.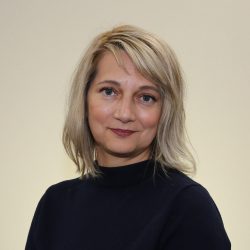 Jana Milacic
Jana has over 15 years' experience in tax accounting, and has previously worked as an economist, having attained a Bachelor of Economics.
She is the newest member of the Donegan's Edmondson Turner Team, joining in January 2020 as part of the city office expansion.
Jana has a proven track record in providing financial services to a range of business including private companies, partnerships, trusts, and individuals, and is an enthusiast for the latest technological advances that can help with workflow efficiencies and quality.
In her spare time Jana enjoys the movies, travelling, and searching for new restaurants and interesting destinations with her husband and two adult sons. In 2015 she climbed the Mount Yasur volcano on Tanna Island, Vanuatu, of which she is very proud! She is also a long-term volunteer & Community Liaison officer for Breast Cancer Network Australia.
Jana currently works three days a week – Tuesday, Wednesday and Thursday.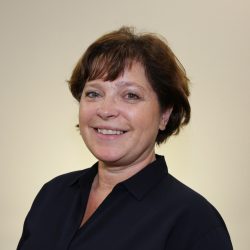 Ginette MacDonald
Ginette has worked in the accountancy sector for the last 15 years working as a receptionist and administration assistant.
She has been with Donegan's Edmondson Turner since April 2019.
Ginette enjoys meeting the clients that come into the office and working with the accountants. In her spare time she likes keeping fit and active and is kept busy looking after her two dogs Bonnie & Tiddy: both staffies.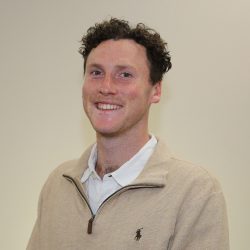 Jonathan Bretherton
Jonathan has worked part time for Donegan's Edmondson Turner since late 2018, assisting with administrative and office duties.
Together with Ginette, he is likely to be the first face you see upon visiting the office. He is currently completing an associate degree in Business at the Royal Melbourne Institute of Technology, and hopes to start a Bachelors of Business in future.
Away from work and studies, Jonathan has been a high-level hockey player for years, giving him the opportunity to travel not just Australia but the world. His most recent overseas playing trip was to Madrid, Spain, with the Australian U21 squad.