Our team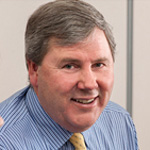 Phil Bretherton
Phil joined Donegan's in 2003 and became a partner in 2004. Phil completed a Bachelor of Business (Accounting) at RMIT and is also a CPA, a Registered Tax Agent and a Chartered Tax Adviser.
Phil has extensive experience working with individuals, families, business owners, private family businesses and public companies, self-managed superannuation fund trustees and the trustees of charitable entities. Phil enjoys helping clients achieve their financial goals and has a particular focus on delivering financial advice and solutions that are specifically tailored to meet a client's particular needs.
Phil also has hands-on operating business experience, having spent six years as Finance Director of Christies Fine Art Auctioneers from 1995 to 2001.
Outside of Donegan's Phil is married with three sons and is actively involved with their sporting activities which include hockey and cricket. Phil has been heavily involved in local junior cricket, coaching junior teams for many years and has been known to umpire the occasional hockey match for his sons' club. Phil is a keen Carlton supporter and enjoys a hit of golf when he can.
You can find Phil on Linkedin >>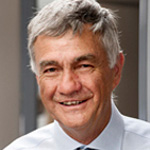 Ted Rahill
Ted is a Fellow of the Institute of Chartered Accountants with over 40 years membership.
Ted was a Partner of Donegan's and a Registered Tax Agent for 35 years, having taken over from John Donegan who founded the practice in 1965.
Ted is an Honorary Life Member of the Woodend Fire Brigade and has a lifelong interest in Veteran and Vintage cars.
Ted retired as a partner in 2010 and now consults to the practice.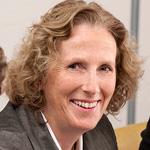 Alison Foenander
Alison is a Chartered Accountant with over 28 years' experience working within the financial services industry.
Alison has extensive experience working with private clients providing the full range of financial services ranging from accounting and taxation services, financial planning and wealth management, estate planning, intergenerational transfer of wealth strategies, asset allocation, superannuation and investment strategies and philanthropic activities, including establishment and operation of private foundations.
Alison is an authorised representative of Apogee Financial Planning and together with Phil Bretherton established Donegan's Wealth Advisers in June 2012. Alison completed a Bachelor of Business (Acc) at RMIT and has subsequently completed a Graduate Diploma of Financial Planning through the former Securities Institute of Australia (now the Financial Services Institute of Australia) and a Master of Law (JD) at Monash University.
Alison's focus is on providing highly personalised financial advice to clients and developing long term relationships with clients.
In her spare time Alison is a passionate Hawthorn supporter and enjoys watching her three sons play sport, particularly hockey. Alison is also heavily involved in both club and regional hockey and is an advocate of the development of, and participation by players of all ages and abilities in the sport of hockey.
You can find Alison on Linkedin >>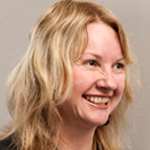 Maria Patterson
Maria has almost 30 years' experience with Donegan's. Recruited directly from school, Maria completed a Bachelor of Business (Accounting) at RMIT, studying part-time and working full-time.
Maria has extensive experience in tax and accounting for individuals, family groups and small to medium businesses and enjoys getting out of the office, working directly with clients.
Maria currently works three days a week – Monday, Tuesday and Wednesday and occasionally can be found in the office on a Thursday.
In her spare time Maria is heavily involved with her son, Tom's football and cricket clubs, both on and off the field.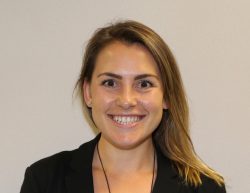 Natalia Petrovic
Natalia joined Donegan's in 2012 as an accountant following 6 years at the Myer Family Office. She has a Bachelor of Business degree from RMIT and Diploma in Financial Planning.
Natalia is a mad Collingwood supporter, however, unlike most Collingwood supporters, she has all her own teeth! Natalia also works with Alison in the wealth advisory department and is the office Xero guru with advisor certification.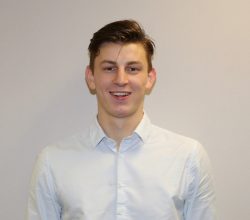 Damon Steffens
Damon has been working Part Time with Donegan's Accountants since February 2017 whilst juggling state and national hockey and university commitments.
He is currently studying a Bachelor of Commerce, majoring Accounting and Finance at Monash University Clayton Campus.